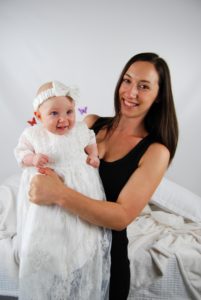 Delicate Elegance in Athens, Greece in February 2018:
Come visit us at the Greek Exhibition Christening & Haute Couture Trade Show in Athens from 3rd to 5th February 2018!
If you'd like to book an appointment to see us at the show, please send us a message using the contact form below – we'd love to see you there!
******
Delicate Elegance is a wholesale supplier of the highest quality christening and baptism wear for baby boys and girls. Our garments are designed in-house, and sold to specialty retailers around the world.
Stock our products!
Interested in selling our unique designs in your store? Find out how to become a Delicate Elegance trade customer! You can also check out our helpful list of FAQs.
Buy our designs!
Want to buy one of our handcrafted garments for your baby's special day? Find your nearest Delicate Elegance stockist here.
Any other questions?
Contact us using the form below, or by phone at +61 3 9495 1911. We look forward to hearing from you!
Address: 236 Gooch Street, Thornbury 3071 Melbourne, Australia.
Telephone: +61 (0) 3 9495 1911
Contact form